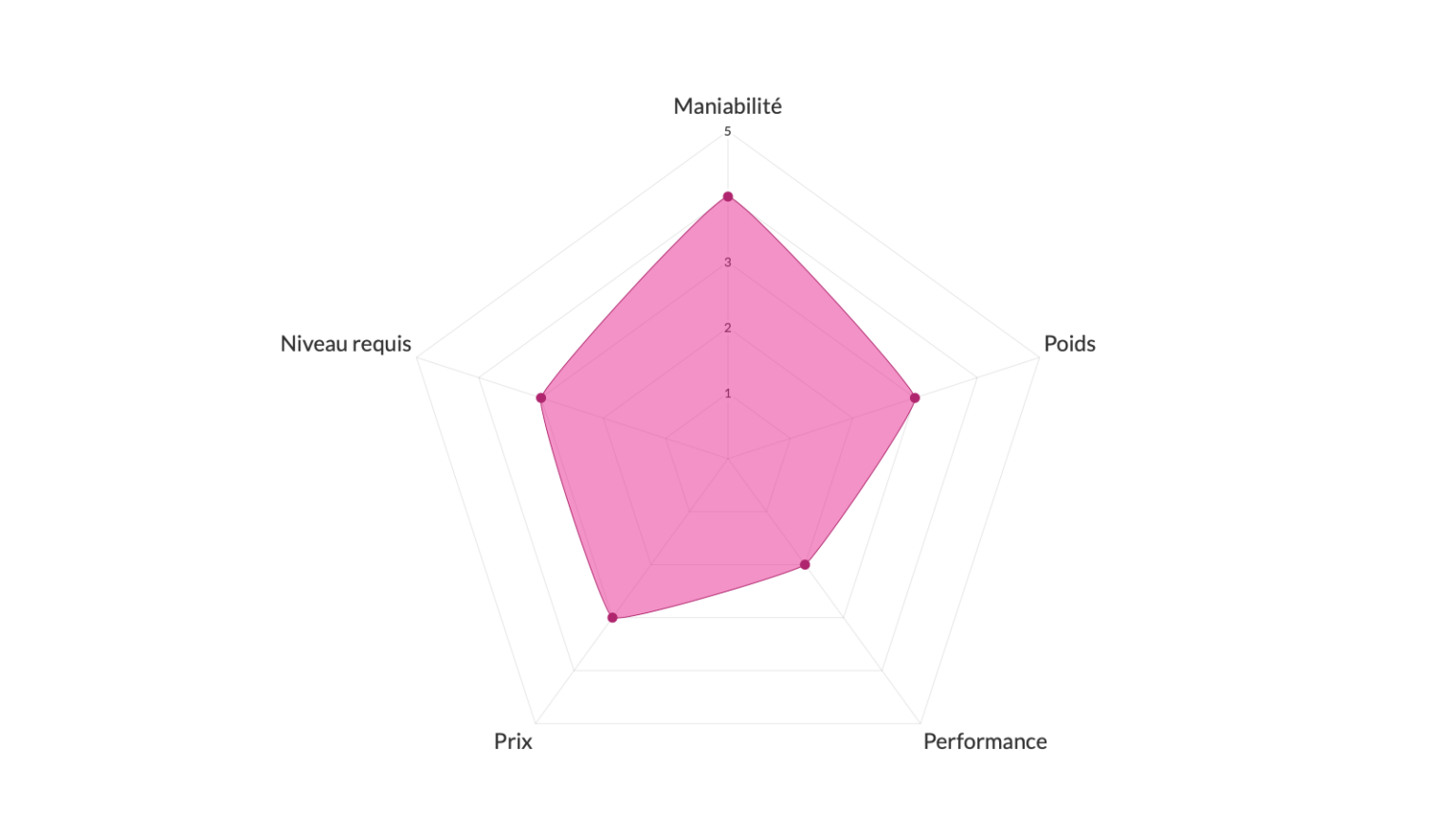 The Twist was developed with the aim of offering a wing that is easy to use, very pleasant to fly, capable of providing maximum pleasure.
Compared to its Jurassic ancestor, the current Twist 2 definitely looks more modern!
The trailing edge has been redesigned to be clean. The battens are integrated into the trailing edge.
The feather has been truncated in wingspan, pinched and lengthened into a string for better control of twist and flap at high speed.
The streamlined trapeze is located on the keel behind the pilot's rig to optimize final thrust and make the wing statically neutral to the incidence of flight.
The structure is now entirely in Zircal, a guarantee of lightness.
Definitely, the twist 2 is a modern wing built for the pleasure of flying!
| TWIST | S | M | L |
| --- | --- | --- | --- |
| Surface area | 14 m² | 15 m² | 16 m² |
| Wingspan | 8,8 m | 9,6 m | 9,6 m |
| Aspect ratio | 6 | 6,2 | 5,8 |
| Glider weight | 23 kg | 24,5 kg | 25 kg |
| Hook-in weight | 40 - 60 kg | 60 - 80 kg | 80 - 110 kg |
| Packed length | 4,7 m | 5,12 m | 5,12 m |
| Short packed length | 3,5 m | 4 m | 4 m |
An online color selection tool is under construction.
To choose your colors, we invite you to take inspiration from the photos on our website. We can also send you a color chart to help you with your choices. Do not hesitate to contact us for any questions relating to colors and decorations. All of our wings are fully customizable.
Twist Glider Technora

4560 €

The Twist Technora consists of a Technora upper surface, colored battens sleeves and a leading edge in Technora as well. Attention, this model already includes in its price the options Technora extrados, Technora leading edge, integrated battens, colored battens sleeves.

Upper surface in 5oz dacron (white)

100 €

For better durability than Dacron 4oz

Upper surface Mylar PE10

320 €

Upper surface Technora (PXB10)

470 €

Leading edge X Lam UV protected

250 €

On these battens, the ends are profiled and integrate perfectly with the sail to reduce the drag.

Spare aerofoil uprights (pair)

110 €

Removable plastic wheels without dislodging the speed-bar. The wheels are made in two parts and screwed together.

Pneumatic training wheels 200mm

120 €

Ideal for beginners and regular landings on the wheels.

Aluminum profiled speed-bar

300 €

As a replacement for the classic round speed-bar, this speed-bar will give you a lower drag and a "performance" look.

The transport bag is a thick bag that will protect your wing from the elements.

Removable wheels for aluminium profiled speed-bar

140 €

Removable plastic wheels without dislodging the speed-bar. The wheels are made in two parts and screwed together.

WW wheels for aluminium profiled speed-bar

180 €

Plastic wheels of the Wills Wings brand, these wheels smaller than the demountable wheels, are mounted in such a way that they do not need to be removed when dismantling the wing.

Colored battens pocket

100 €

To perfect the aesthetics and personalization of your wing.

Adjustable hang strap

68 €

The adjustable hooking strap will allow you to perfectly adjust your height in relation to the control bar.