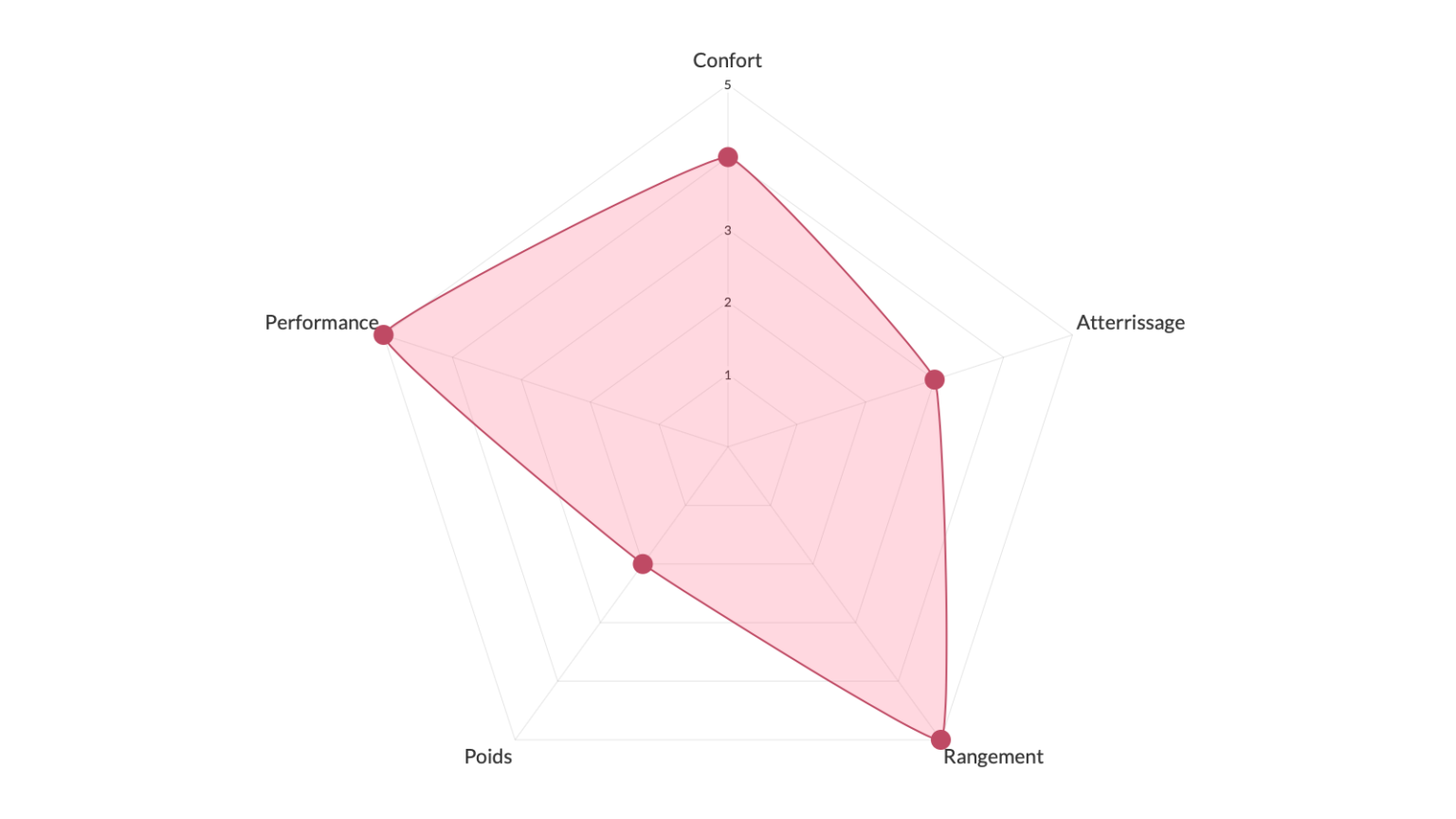 The Condor, harness intended for pilots looking for the top of the range.
The Condor is made to measure, it combines comfort and performance. The harness has been optimized thanks to the integration of a third outer skin which gives it an excellent surface finish in order to reduce drag as much as possible. We exclusively use textured Nylon or PX10 fabrics bonded industrially to the inside of a fine dense foam, in order to erase micro-folds.
After several years of manufacture, the harness arrives in its third version. The overall line is thinner. The cut of the harness better conforms to the pilot which makes the harness thinner at the hips. The boot is longer and can be used as a storage box.
Sophisticated mechanics for comfort and efficiency
The structure of the Condor harness is made up of a carbon fiber back plate to save rigidity and weight, as well as a fiberglass core to provide cushioning through flexibility. The long back plate conforms to the morphology of the pilot, and allows a perfect cohesion with the shoulders and the neck of the pilot. It is articulated at the pelvis, thus facilitating mobility during the take-off and landing phases. The backplate has a rail where the carrying strap moves, allowing easy change of  position. The size and position of this rail provide very good resistance to the standing position during the landing phase.
A manual system (cam cleat) or an automatic "kick-ass" type system makes it possible to adjust the incidence of the harness according to the flight phases, thermal or transitions.
There are plenty of storage pockets to store the cover and all of the wing's protections. On the outside, several pockets are accessible in flight as well as an original hatch to house the radio and be able to control it in flight.
Weight in the bag without parachute: 9.5 kg for a 1.75 m pilot
Taking your measurements
Before ordering your harness, please tell us your measurements (in cm). The measurements (listed below) are to be taken in pants, t-shirt and flight shoes.
Pilot height (standing with shoes)
Shoulder height (middle of the clavicle)
Navel height (center of gravity)
Chest circumference (loosely)
Waist circumference
Hip circumference (without tightening)
Thigh Circumference
Shoe size
Arm length
Pilot weight
Parachute pocket (right or left)
| SPECIFICATIONS | Condor |
| --- | --- |
| Empty weight | 9,5 kg |
| Angle setting | Kick-ass or Jam cleat |
| Parachute side | Right or left |
| Number of parachute | 1 or 2 |
An online color selection tool is under construction.
To choose your colors, we invite you to take inspiration from the photos on our website. We can also send you a color chart to help you with your choices. Do not hesitate to contact us for any questions relating to colors and decorations. All of our wings are fully customizable.
Condor harness without option

Integrated Lycra jacket

84 €

Vest integrated directly on the harness for a high-end finish and aerodynamics

Ellipse lycra jacket

84 €

Removable integrated sleeves

Detachable hood collar

64 €

Velcro closure with additional zip

120 €

The velcro closure allows a quick change by your care of the closure in case of wear.

Custom-made carrying strap

90 €

Aluminium carabiner for more lightness

Hang-gliding parachute EVO 22 HG Annular – Independence

680 €

Hang-gliding parachute EVO 24 HG Annular – Independence

730 €

Hang-gliding parachute EVO 30 HG Annular – Independence

1080 €

Hang-gliding parachute SMART L – Independence

580 €